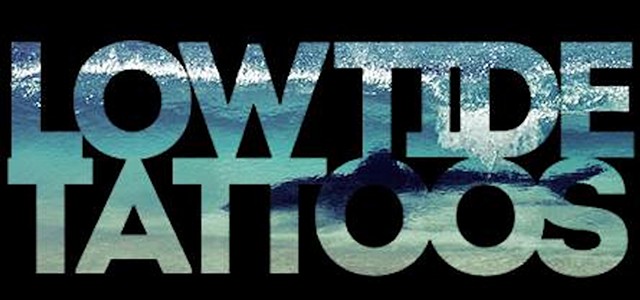 LOW TIDE TATTOOS
446 N. Harbor City Blvd
Melbourne, Florida 32935
321-726-8433
email- Matt@LowTideTattoos
Located at the intersection of Babcock and US1 (North Harbor City Blvd) in Ballard Plaza next to Open Mikes
We are a full service Award Winning Tattoo studio as well as an Art Gallery with a mission to break the stigma of standard "tattoo shops".
We love tattooing, that's why we do it, and that's why we're here. We pride ourselves in customer service, whether it be for a simple walk in flash piece, or long term clients with custom sleeves and back pieces, we appreciate every single one of our customers! We want all of our clients to know they are walking away with a work of art and not just a tattoo.
Low Tide Tattoo Gallery is a spacious 1300 square foot studio with extravagant artwork from tattooists around the world for your viewing pleasure, as well as artwork for sale.
We will have guest artists in and out of the shop year round so you can get a taste of other world renowned artists work and add a piece to your collection.


We respectively do not DISCUSS or GIVE PRICE QUOTE's over the internet or telephone, every piece is unique. Consultations are free of charge at any time during gallery business hours. Appointments are made in person with a cash deposit that comes off of the price of the tattoo when it is completed.
Deposits are non-refundable. If you need to reschedule your appointment, you must do so at least 48 hours in advance or you will forfeit your deposit.


Thank you for visiting the site, and taking the time to view our work!
-Low Tide Tattoo Gallery


News
Contact
Links